YOU CAN'T PUT A PRICE ON A HEALTHY BACK


Doctors and chiropractors offer this type of treatment for patients all the time.
Now it's available from the comfort of your own home.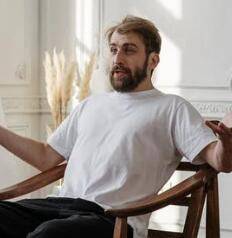 "I don't know what I ever did without this in my life! I was afraid to buy it thinking it may not be strong enough because I prefer deep tissue massage but it gets in there and feels just like real hands kneading your muscles. I really love this massager and it has done wonders for my sore muscles after working long shifts. This is the deepest massage I think I have ever had and for the price, I'm honestly amazed! The heat and massage together cause a nice tingle that goes down your spine."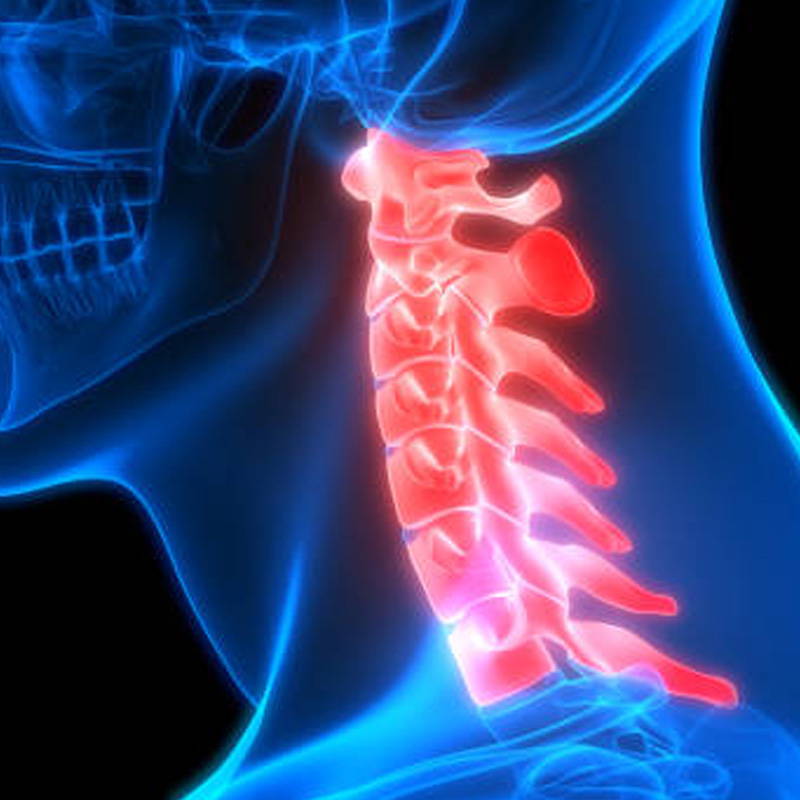 Bid Farewell to Chronic Neck Pain With This Massager
With magnetic pulse heated technology is an effective massager that enhances blood circulation, soothes tired muscles, and relieves pains efficiently. The latest technology embedded in this device simulates real-life human massage to help relieve soreness on your neck and back, improve sleep quality, and ease fatigue.

Just like a trained masseur, this smart magnetic pulse heated neck and back massager manipulates acupressure techniques to ease tension and soreness in the cervical muscles.

Drawing inspiration from shiatsu techniques of kneading, hammering, pulsing, and beating, this intelligent massager effectively emulates human touch to recreate a professional-grade massage experience.
Your Massage Companion For Life
The compact, lightweight electric neck massager is travel friendly and easy to use on the go. It works seamlessly and noiselessly making it easy to get your massage fix at any time of the day!

Relieves Neck Pain

Alleviates back and shoulder pain with 4D enhanced range electrodes

Improves micro-circulation

Reduces Fatigue

Allows deeper and more peaceful sleep

Deep relaxation

Releases cervical tension

Chronic neck and back pains remain the most commonly reported body aches around the globe.

EASE OF USE, EASE OF PAIN
Straighten Up! Decompress Today!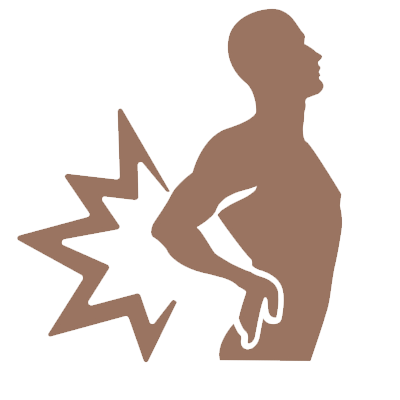 ✔ Lower Back Pain
-Sciatica
-Lumbar acute/ chronic sprain
✔ Bulging Discs
-Herniated discs
-Degenerative dics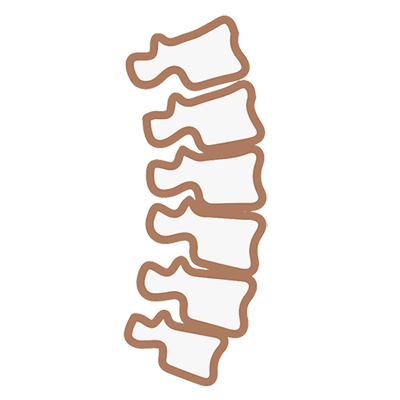 ✔ Lumbar Fracture
-Spondylolysis and spondylolisthesis
-Compression fracture in lumbar region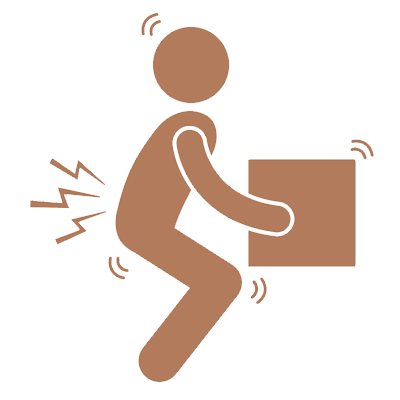 ✔ Activity Induced Damage:
-Physical injury
-Psychological barrier
-Strenuous jobs with heavy lifting and/ or long driving hours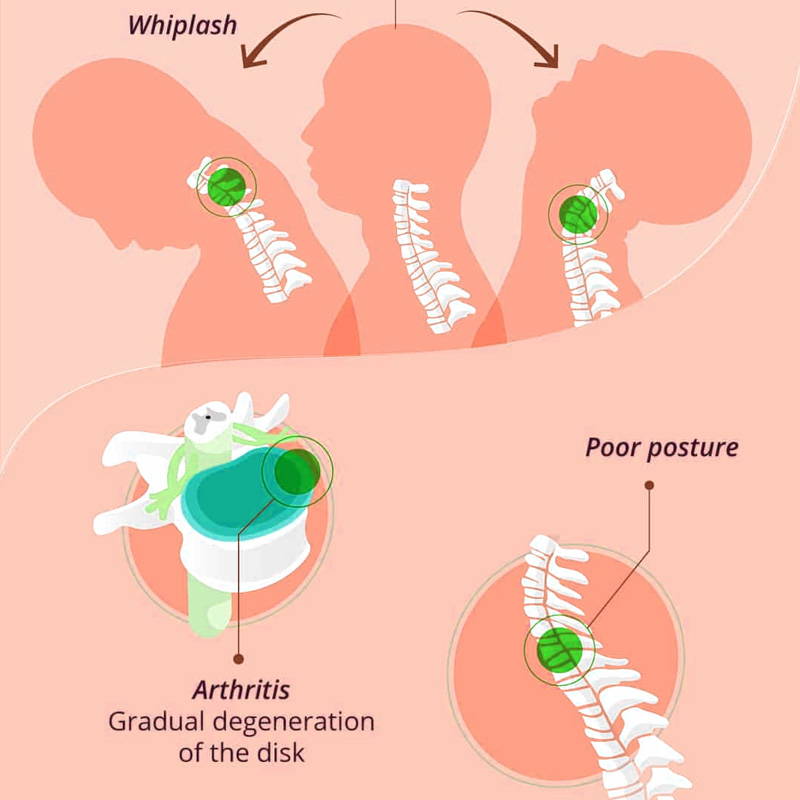 Electrical Pulses That Relieve Pain
Did you know that your neck is a house for arteries that supply blood to the brain from the heart? Stress, poor posture, and excess computer use can stiffen the neck, resulting in reduced blood supply to the brain and its subsequent malfunction.

This electric pulsating technology helps you to relax, reduces muscle aches, decreases muscle tension, improves blood circulation and gives you a sense of well-being, while lessening any pain.

Using the latest technology, this intelligent massager features electro- stimulation pressure and soothing vibration, to relax the cervical area, while completely relieving pain and easing muscle tension.
Do you suffer from chronic back problems?

Is your back pain affecting your quality of life, by damaging your sleep or focus?

Have you tried to make the necessary lifestyle changes, but have struggled to stick to them, or seen little to no improvement in your back?

Are you concerned that your back issues will lead to serious long term physical and mental health problems?

Have you seen chiropractors in the past, but find them an unnecessary expense?

The answer to your problems is Youth Massager™️ .

A low cost and effective way to decompress the spine and relieve lumbar pressure, in turn giving you back your life.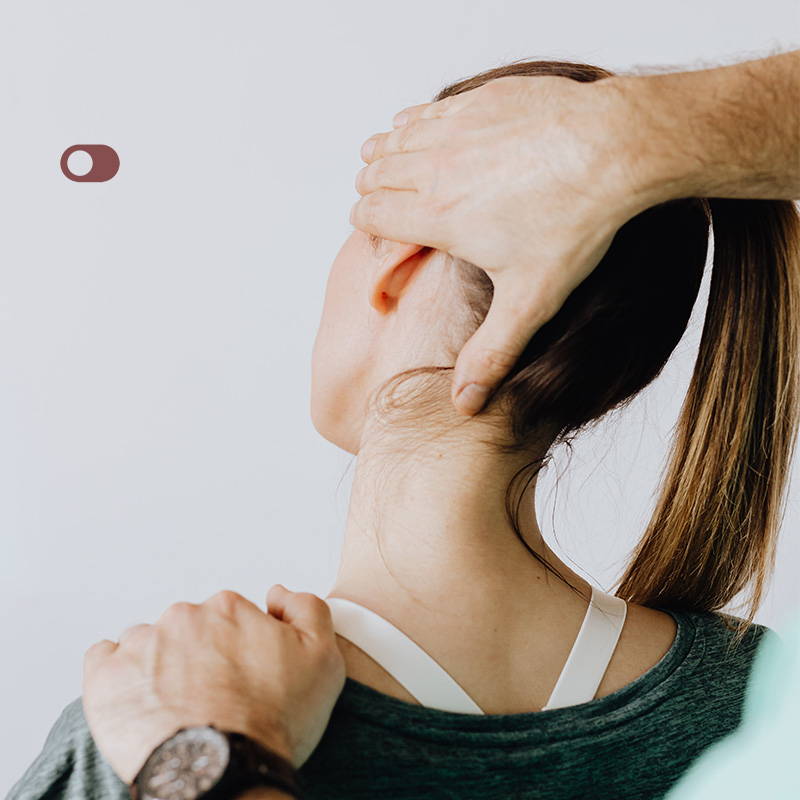 Our selection has all been sourced and selected to ensure our products are of the highest quality.

We provide free delivery on all our products worldwide.

Our delivery will tacke 5-15 days, However please expect 2-5 weeks of delivery (Due to the COVID-19 situation)
Are you suffering from any of these symptoms?

Neck Pain, Tension Headache, Migraines, Cervical Pain, Sore Neck Muscle, Neck Pain Induced Insomnia

Decompression Therapy costs over $4,000 per year.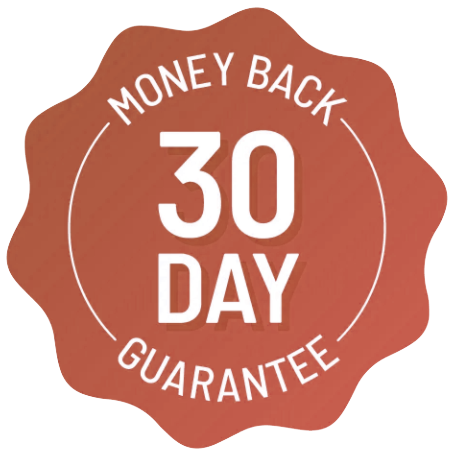 TRY COMPLETELY RISK FREE SATISFACTION GUARANTEED
All orders are expertly packaged, prepared, and shipped within days of ordering. We promise your money back if the items you received are not as described. You can request to return your order within three days of delivery and receive a full refund. Your satisfaction is our priority. For any questions email us at: service@youthmassage.com
No! Our Lower Back Brace Lumbar Support Belt has breathable fabric for the waist.
How can I clean the belt?
We suggest that you hand wash the Lower Back Brace Lumbar Support Belt with warm water and gentle soap then air dry.
Is there latex in this product?
None! Our Lower Back Brace Lumbar Support Belt is made of polyester.
Should you order a size up or size down?
Probably a size up. You can make it tighter but not looser.
Does this product cut off circulation?
No! Our Lumbar Support Belt is made of stretchy material. You may choose to wear it over a shirt for comfort.
Is this helpful for someone who sits in front of a computer all day?
Yes! Our Lower Back Brace Lumbar Support Belt effectively supports and protects the waist.
READY TO CARE FOR YOU AT HOME!
Choose your packge and save big on your order

In the past, the original waistband used to support your waist. The waist was fixed. This time I bought this belt. I can pump it. It can be fixed and the waist can be pressed. The waist is very comfortable. I like it very much.

This wireless smart neck massager is really good, it has a strong sense of technology, after using, my neck is very comfortable, the remote control can adjust the vibration frequency and can achieve the best comfortable effect,

good for health and skin.

It works very well, in fact I had pain in shoulders and cleared it up immediately! Found it a little harsh for the face, but excellent for the body! Great value for money!