ARE YOU SUFFERING FROM SLOUCHING AND HUNCHING, HIGH AND LOW SHOULDERS, NECK, AND BACK PAIN?
Introducing our newest addition to our HEALTH & FITNESS ACCESSORIES - Unisex Back Posture Brace Clavicle Support!
RELIEVE BACK & NECK PAIN FROM POOR POSTURE AND LOOK CONFIDENT!
BACK & NECK PAIN RELIEF
Millions of people suffer from poor posture, especially due to computer work or play. Long hours working in front of computer screens push the head and neck forward causing extreme slouching over the years. The Unisex Back Posture Brace Clavicle Support counteracts this and helps create a healthy confident posture.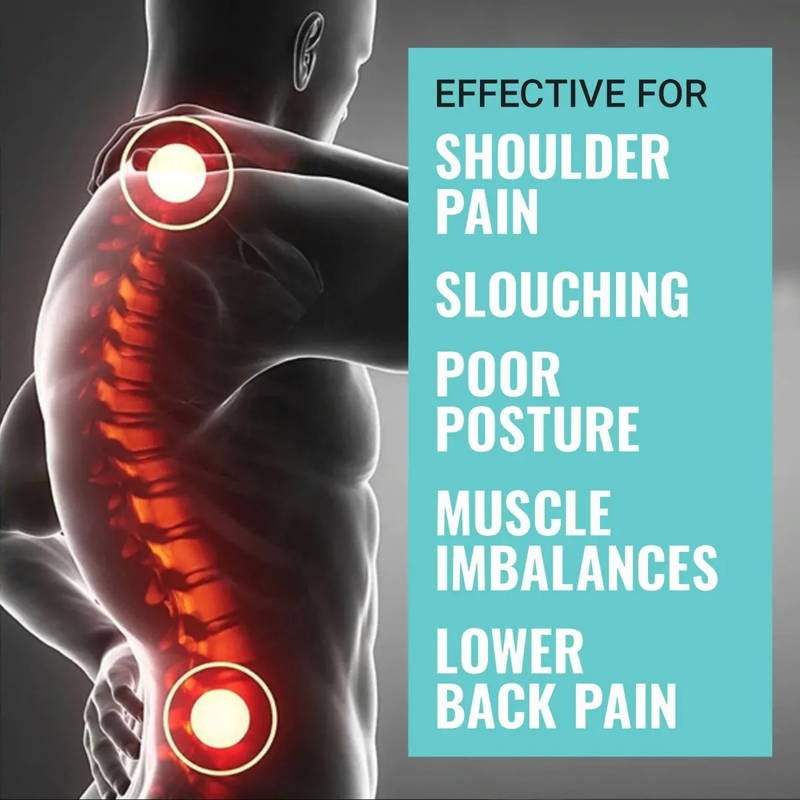 Feel the difference instantly
With the full-back aluminum plate, when you rest your back on the back of the chair, your spine will be fully stretched in all directions. If you are in a situation of sitting or performing a task at the same place for many hours, start using Unisex Back Posture Brace Clavicle Support and enjoy this unparalleled comfort from now.

The material used for the back straightener is breathable, lightweight, and comfortable, it won't cut underarms like a knife, we improved the strap. This posture support will allow you to go about your day as normal. It will not interfere with whatever it is you do. You should be able to work in your office, cook, clean, walk, run, and do anything that you would normally do.
BACK BRACE
Back braces for posture correction provides effective support to your back and shoulder. Upper back brace posture corrector, forward head posture fix and back pain relief. When you after used back massager our back support can be used with back support for office chair help develop good manners and help change bad posture
FULL BACK AND ERGONOMICS DESIGN
The back support your full back, shoulders, and waist. Back pain relief, through the Y-design principle, the shoulder straps are stretched on both sides and the belt is supported to give the shoulders and the waist a backward stretching effect so that you can always have an auxiliary correction for the back straight. And two sets of aluminum strip provide extra support, helping to reduce the load on the spine and muscles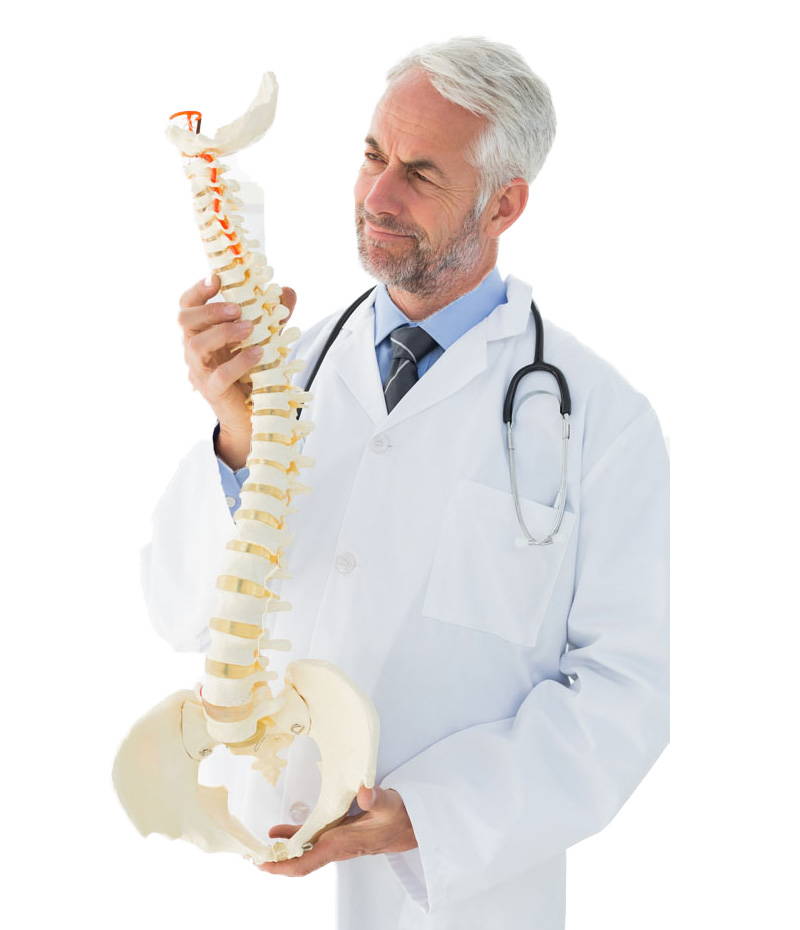 EASY AND COMFORTABLE TO WEAR
Back brace for men and women made with breathable and soft neoprene, very soft and skin-friendly. Wear back braces for posture correction 2 hours a day, you will see a charming and confident posture keep to use our back brace. It can be worn when watching TV, using work and learning, but except sleeping and exercising
DIFFERENT SIZES AND ADJUSTABLE USING
There're 5 kinds of sizes to choose according to your special waist size. Go to the larger size if your waist size is at the bound between two sizes. If there has a size problem, please feel free to contact us

Our selection has all been sourced and selected to ensure our products are of the highest quality.

We provide free delivery on all our products worldwide.

Our delivery will tacke 5-15 days, However please expect 2-5 weeks of delivery (Due to the COVID-19 situation)
Are you suffering from any of these symptoms?

Neck Pain, Tension Headache, Migraines, Cervical Pain, Sore Neck Muscle, Neck Pain Induced Insomnia

Decompression Therapy costs over $4,000 per year.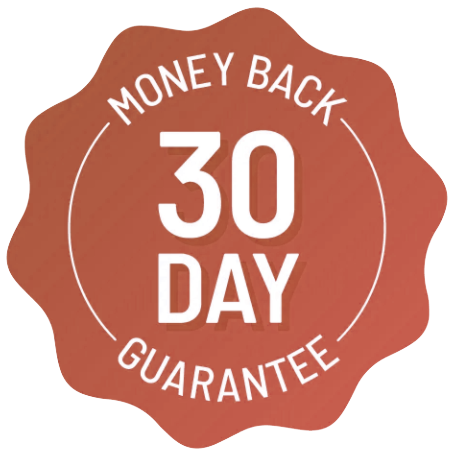 TRY COMPLETELY RISK FREE SATISFACTION GUARANTEED
All orders are expertly packaged, prepared, and shipped within days of ordering. We promise your money back if the items you received are not as described. You can request to return your order within three days of delivery and receive a full refund. Your satisfaction is our priority. For any questions email us at: service@youthmassage.com
Help for following symptoms:
Hunchback/ Poor Posture/ Kyphosis/ Curvature of the Spine/ Thoracic Surgery/ Kyphosis/ Thoracic Iordosis/ Spinal Misalignment/ Rounded Shoulder
Please measure your wasitline with a tape and check our size chart before your purchase. If your waist fits two of the size, we advise to choose the smaller one.
How to wash this product?
Hand wash in cold water with soap, then air dry, a brush may be needed, not for machine washing.
Is this brace suitable for women?
This posture corrector is suitable for both men and women, helps to correct your posture of back and shoulder, makes you stand upright and more confident.
How long should i wear the brace for? Can I wear this while running?
For the best results, we recommend you to wear this brace for 30-40 minutes per day for the first week. Then add 20 minutes more every day as you will get used to the shoulder posture corrector and gradually build up the wearing time. You can wear it all the time as you like and wear it while running as long as it does not cause any discomfort. This posture corrector is designed to gently pull your shoulders and constantly remind you to keep good posture and training your own muscles.
Normally we don't suggest to wear it while sleeping, you may feel not comfortable. If you wear it to sleep, and you feel no discomfort, it doesn't matter.
You can wear it all the time as you like and as long as it does not cause any discomfort. This posture corrector is designed to gently pull your shoulders and constantly remind you to keep good posture and training your own muscles.
What is your shipping time?
Standard Shipping Times:
USA: 8 - 18 days
Canada: 16 - 36 days
Oceania: 7 - 20 days
Europe: 6- 25 days
Latin America & Africa: 40+ days
Other countries: 25+ days
Processing Times:
Orders can sometimes take 1-3 days to process after placing the order before shipping out.
Tracking Number:
When your items are shipped out, you should receive an automatic notification from the system via email providing you with a tracking number. If you haven't received one or if the tracking number doesn't work, no worries. Contact us and we'll solve it! If you need more detailed information, please shoot us an email at service@youthmassage.com and we'll help you out!
Unexpected Delays:
In some instances the delivery may take longer than the standard shipping times stated above. Most of these delays are caused by international customs processing that we cannot control. Please contact us if your package is taking too long to arrive and we will work with you to resolve any situation.
READY TO CARE FOR YOU AT HOME!
Choose your packge and save big on your order

Love this knee sleeve and plan to get another one. Had 2 partial meniscus tears & had stem cell therapy for it instead of surgery. Had to wear a special brace for almost a year and since I am supposed to start strengthening I needed something to stabilize the knee. This brace moves with me in all o [...]

I'm 6' 4" and 215 lbs. Pretty trim but I have proportionately large legs. My measurement as described in the pictures came out to 20". The extra large fits me perfectly.I ordered this on the doctor recommendation of an inexpensive compression sleeve with immobilizing straps for my sprained knee.With [...]

good for health and skin.

Best knee support that I have ever used compared with other ones that doctors recommended. fit my knee nice and tight, and straps the best since give me an other extra support. only problem I fund is that doesn't comes with instruction of how to used it. I get it!! is a no brainer just look at the p [...]